Okay! So of course I love salad's. It's what healthy people eat, right?! We need those bowls of nutrient packed veg to keep us lean, healthy and strong. But they can get boring. Maaaan I hear that! So how the heck do we keep salad's exciting AND make sure we're getting what we really need?
As busy people we gotta
Hold ourselves over for at least 4 hours
Get in those super powerful nutrients to stay on top of our game
Feel good.. no gas or wanting to take a nap after
Feed our hungry muscles
Actually enjoy it - so we keep eating them and enjoy our salad moments.
Rather than make you do a bunch of reading, I set you up with a handy podcast episode. This way you peel yourself from your computer, take a stroll, get some chores done or learn something great while you sit in traffic:) So go ahead and treat your ears to how to make the best salad. OH! Stay tuned... I've got a special guest joining next week who owns a chain of salad shops! All ya gotta do is stop in and leave the work up to them. I love this place, their ingredients and everything they're about - Get on my email list, if you're not already and I'll deliver that episode right to your inbox when it releases! All ya gotta do is fill out the sign up form on any page on my site:) OK - back to today's goods! Find my fav salad dressings below - store bought and homemade
#1 Homemade
Creamy, Zesty Asian dressing
¼ cup hemp or flax oil 3 tbsp raw honey 1 jalapeno- ½ and de-seeded 10 tbsp orange juice ( bout 2 small juice oranges squeezed out) ¾ small avocado (5 tbsp) juice of 2 limes 2 tsp grated ginger water to consistency Combine all elements and mix in a blender till creamy. Enjoy on any salad. Lasts up to 3 weeks in the fridge
#2 Homemade
Honey Dijon Dressing
2 tbsp stoneground dijon mustard 2 tbsp raw honey 1/4 cup olive oil 3 tbsp cold water 1 tbsp apple cider vinegar 1 clove garlic 2 tbsp minced ginger Directions: Put all Ingredients in a blender, mix well and enjoy:)
TWO best tasty store bought salad dressings
I love both these. They are everything healthy and delicious. Dairy Free, Sugar Free and Gluten Free. Enjoy! Just remember a little goes a long way:) [caption id="attachment_871" align="aligncenter" width="225"]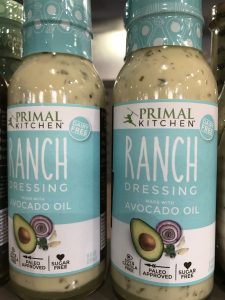 Best Dairy Free Ranch![/caption] [caption id="attachment_870" align="aligncenter" width="225"]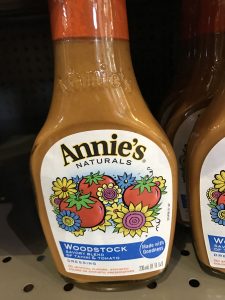 Best Healthy Thousand Island![/caption]
Save
Save
Save
Save